SELL YOUR NOTE NOW!
PROFESSIONAL. RELIABLE. EXPERIENCED.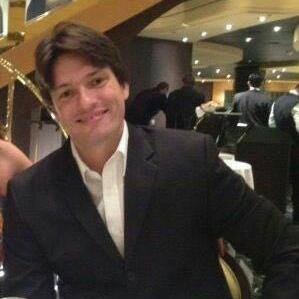 No matter the size of your note, if you want to sell it all or just parts of it, if they are delinquent or not. We are specialized in purchasing seller carryback notes of all types, sizes and amounts. If, for any reason, you need liquidity to your note, let us give you a cash offer for it.
Our team of experts will work with you to provide a fair and competitive offer for your seller carryback note. We understand that every seller's situation is unique, and we pride ourselves on providing personalized service to meet your needs. Our process is quick, easy and hassle-free, allowing you to get cash for your note quickly.
We know that selling your seller carryback note can be a significant decision, and we are here to help make the process as smooth as possible. If you are interested in selling your note for any reason, please fill out our contact form or give us a call at (901)286-2602. Just make sure to have your note in hand when you call, so we can appraise your note better and pay top dollar for it.

Why Sell? Why to Us?
We Know You Deserve The Best!
Although it is widely know that seller carryback notes can be a powerful tool for building wealth over time, because of its safety, once it is secured by a real performing asset, some people may find it a bit scary not having the cash that proceeds from a sale available when life happens. However, the good news is that there is a liquid market for seller carryback notes. In that scenario, you can:
sell your note in total and get your cash right away;
Sell the tail of your note, and keep getting the payments overtime for a period;
Sell a coming period of your note (not getting the cash for it) and keeping the tail.
No matter which direction you want to take, we are here to work with you to satisfy your very particular needs. Fortunately, the good news is that this market is very competitive and the price you will get for your note is pretty much the same and we are very proud about the costumer service we provide, because we understand that satisfied customers gives us referrals and always come back.
If you are ready for a NO OBLIGATION QUOTE on your note, you can call us at (901) 286-2602 or just .
Very important: in order to allow us to pay top dollar for your note, keep it in hand when you reach out to us, so we can have a smoother process, once all the information we need for its appraisal is in it. You don't need to be afraid of passing that information to us, because all our communications are 100% confidential.
You are 3 steps away from having cash for your note
We are here to help you with your specific needs
Send Your quote's Information
If you are thinking about selling us your seller carryback note, selling it is as easy as 1.2.3. We offer FREE quotes. You can call our office or request a quote below. Fill out the form and our Note Expert will promptly get back to you!
Once we receive your note's information, we'll do our research to identify how much the market is paying for your note and will get back to you ASAP. We want to help you to get the best and informed decision that works out for you. And, of course, the quote has NO OBLIGATION and is 100% FREE.
Are You Ready For Selling Your Note?!
Get your free quote now!
Call Today and Get your FREE Quote up to Tomorrow!
Call Now: (901)286-2602